Hello Portland Eye Care professionals! Looking for AdWords for Eye Care?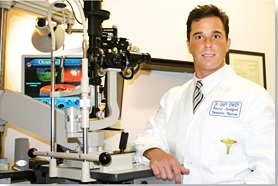 We have enjoyed our relationship and the good work we have been doing for Ft. Lauderdale eye care professional Dr. Gary Enker at World Eyeglasses & Personal Eyecare. Now we are looking for a client in our hometown of Portland we can provide Adwords for Eye Care services to.
If you are an eye care professional in Portland, OR, and are interested in starting AdWords or improving your current results, then you would be well served in contacting us. We are going to do someone some good, so this is as much audition as sales pitch – because we will only represent one Portland eye care professional at any one time.
It is not Just our local DMA of Portland, Oregon that we are interested in accruing new AdWords for Eye Care clients for. As to avoid any potential conflicts of interest, we are only interested in having one client per DMA, but we will happily apply our considerable AdWords expertise to any client in any DMA in the United States.
We work best with small business owners, not large companies. When we can work directly with an optometrist to help grow and expand their practice, we produce real results! If you are interested in AdWords for Eye Care, contact us, either via email or give us a call. We can discuss your current situation, your AdWords goals, and put together a plan to help you grow and expand your business!